Occupational & Environmental Epidemiology
Cape Fear Per- and Polyfluoroalkyl Substances (PFAS) Community Survey Report

In early 2019 NCDHHS conducted a survey of residents near the Chemours Plant to document concerns about GenX and other PFAS chemicals. These survey results will be used to tailor health education activities to better meet community needs. Results from that survey are summarized in this report (PDF) and appendix (PDF).

Per- and polyfluoroalkyl substances (PFAS) are a large group of man-made chemicals that have been used in industry and consumer products worldwide since the 1950s. These chemicals are used to make products to resist stains, grease, and water. The most studied PFAS are perfluorooctanic acid (PFOA or C8) and perfluorooctane sulfonic acid (PFOS).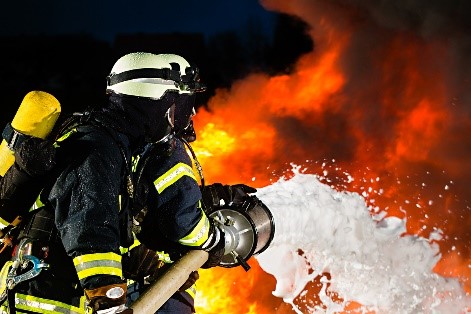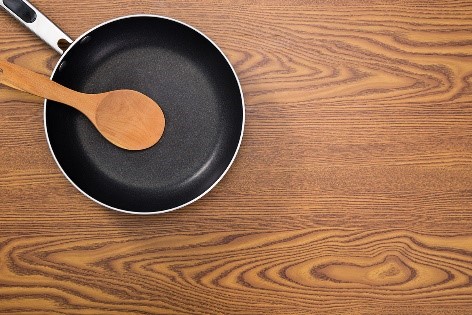 Common Uses of PFAS:
Stain resistant carpet and clothing
Non-stick cookware
Firefighting foam
PFAS do not occur naturally but are widespread in the environment. PFAS can be found in the environment near areas where they are manufactured or where products containing PFAS are often used. PFAS are found in people, wildlife, and fish all over the world. Most PFAS do not break down easily in the environment. Some PFAS can stay in people's bodies a long time.
How can I be exposed to PFAS?
PFAS contamination may be in drinking water, food, indoor dust, some consumer products, and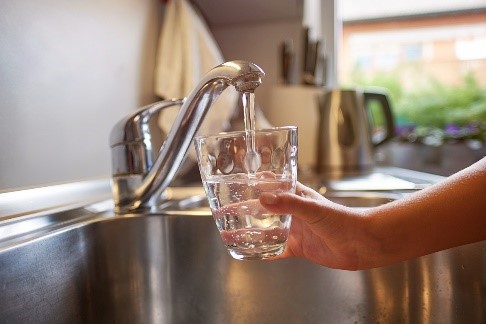 workplaces. Most exposures occur through drinking contaminated water or eating food that contains PFAS. If you are concerned about PFAS in your drinking water, granulated activated carbon (GAC) filters or reverse osmosis water treatment systems can be effective at removing PFAS from your water. Any water treatment system will require maintenance to make sure it keeps working over time. Consult with a professional about which option is best for your household.
Although some types of PFAS are no longer used, certain products such as food packaging materials, firefighting foam, and stain resistant carpet treatments may still contain PFAS.
How can PFAS affect my health?
The potential for health effects from PFAS in humans is still being studied. Researchers are working to better understand how exposure to PFAS might affect people's health—especially how exposure to PFAS in water and food may be harmful. Although more research is needed, some studies of people have shown that certain PFAS may:
affect growth, learning, and behavior of infants and older children;
lower a woman's chance of getting pregnant;
interfere with the body's natural hormones;
increase cholesterol levels;
affect the immune system; and,
increase the risk of certain types of cancer
Whether or not you develop health problems after being exposed to PFAS depends on how much, how often, and for how long you are exposed, as well as which PFAS you are exposed to. Personal factors including age, lifestyle, and overall health can impact your body's ability to respond to chemical exposures.
Scientists are actively studying the health effects of PFAS to learn more. NCDHHS continues to work with various federal and state partners to review all new health and toxicity information about these compounds and shares new information with communities, as it becomes available. This includes the ongoing Agency for Toxic Substances and Disease Registry (ATSDR) Exposure Assessments and Multi-Site Health Studies and North Carolina State University's GenX Exposure Study.
PFAS in North Carolina
NCDHHS is aware of several communities in NC where high levels of PFAS are a known or suspected issue.
Cape Fear River Basin
A study published in 2016 by researchers at North Carolina State University identified separate PFAS contamination issues in the Cape Fear River Basin. Since 2017, NCDHHS has been working with the NC Department of Environmental Quality (NCDEQ), local health departments, academic researchers, community partners, and others to respond to community concerns in these areas. Affected communities identified by this study in the Cape Fear River Basin include:
Upper Cape Fear River Basin (Pittsboro) – Elevated legacy PFAS have been measured in the Pittsboro drinking water source and finished drinking water. NCDHHS has obtained these data from the researchers leading this study, as well as additional data collected by the drinking water utility. A public health assessment is in progress and is expected to be complete in 2020.
Lower Cape Fear River: An emerging PFAS, called GenX, was found in the drinking water downstream of the Chemours Fayetteville Works facility. Further investigation by NCDEQ found GenX in private drinking water wells near the Chemours facility. The NCDHHS response in this region has included setting a provisional drinking water health for GenX, leading targeted biomonitoring, and conducting a community survey of residents living near the Chemours facility. More information about GenX and the NCDHHS response in this region can be found here.
Greensboro, NC
NCDHHS has assisted the local health departments and other government agencies with health education and outreach concerning PFAS in drinking water in Greensboro, NC. More information about the City of Greensboro's activities and response to PFAS in drinking water can be found here.
Atlantic, NC
The Department of Navy is investigating potential PFAS contamination on or near several bases in the U.S. NCDHHS assisted the Department of Navy and other government agencies with health education and outreach for one of these sites in Atlantic, NC. More information about the Department of Navy's investigation into possible PFAS groundwater contamination in Atlantic can be found here.
What is the NCDHHS doing about PFAS?
NCDHHS is working to address PFAS issues throughout the state. Our work includes:
Reviewing new data. We regularly review new environmental data about PFAS exposures to better understand potential public health implications and recommend actions to reduce exposure and protect public health.
Engaging with researchers. We continue to engage with researchers at the forefront of PFAS research to evaluate and integrate new health and toxicity information as it becomes available.

Coordinate with PFAS Testing Network researchers to better understand the extent of exposure from drinking water across our state and to reach out to local health departments to interpret water testing results.
Serve on advisory boards for ongoing research projects: the GenX Exposure Study at North Carolina State University and the PFAS UNITEDD multi-university project headed by the Colorado School of Mines.
Communicate with researchers and subject matter experts from federal agencies such as the US Environmental Protection Agency, National Institute of Environmental Health Sciences, and the ATSDR.
Attend local and national seminars, symposiums, and conferences with a focus on PFAS.

Health education. We provide affected communities with health information and assist other agencies with health education and outreach. We participate in public meetings, field phone calls from concerned residents, and act as a resource for local health departments.
Public Health Assessments and Health Consultations. The Health Assessment, Consultation & Education (HACE) program works with other state, local, and federal partners to evaluate public health impacts from exposure to toxic substances in the environment throughout North Carolina and provide recommendations to protect human health. Public health assessments and health consultations gather information about hazardous substances at a site and evaluate whether exposure to those substances might cause harm to people. These public health assessments or health consultations are completed through a cooperative agreement with ATSDR. HACE is working on assessments for communities in the upper and lower Cape Fear River Basin.
For Additional Information